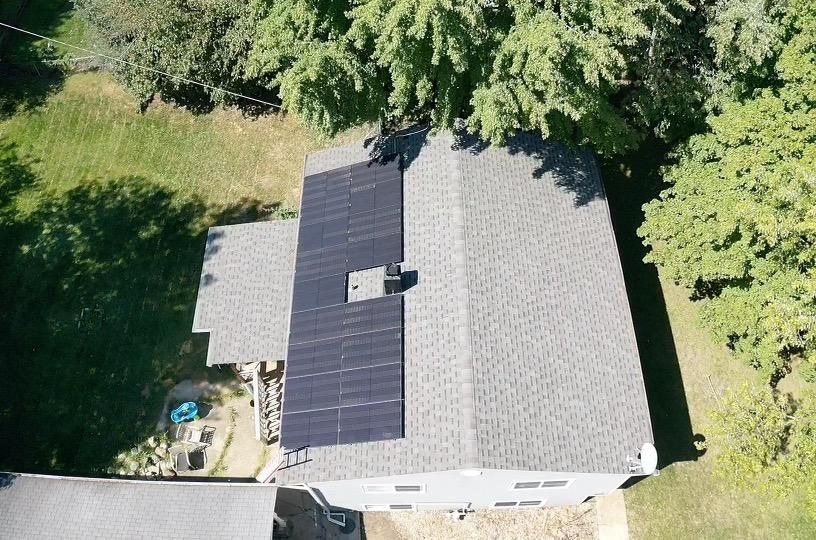 Savannah V. was searching for a reliable solar energy solution to reduce her utility bills in Yorkville, IL. After researching online, she found Green Home Systems and decided to contact them for an estimate.
Green Home Systems is an experienced solar solutions provider offering unparalleled customer service and the most economical prices in the industry. They are also known for their craftsmanship and timely installations.
Savannah V. contacted Green Home Systems and asked them to inspect her rooftop and determine what type of solar panel system would be best suited to her needs. The team at Green Home Systems inspected the rooftop and determined that a 6.12 kilowatt (kW) grid tie-in system using LG solar panels and a SolarEdge inverter would be the perfect solution for Savannah V's needs.
Green Home Systems then worked quickly to install the system on Savannah V's rooftop within less than a month's time frame. She was pleased with their commitment to getting the job done on time without any delays or hassles.
Once the installation was complete, Savannah V was able to start seeing immediate savings on her utility bills as well as long term savings over time due to reduced energy costs from the solar panel system. She was very pleased with the results and highly recommends Green Home Systems for their excellent service, craftsmanship and timely installations.
Green Home Systems offers unparalleled solar solutions at competitive prices in Yorkville, IL as well as other locations across the country. They provide comprehensive services from consultation to installation, ensuring a seamless process from start to finish.
Whether you're looking for a grid tie-in or off-grid system, Green Home Systems can provide you with a custom solar solution that meets your specific needs while helping you save money on energy costs in the long run. Contact them today at (888) 721-7374 or visit https://greenhomesystems.com to learn more about their services!