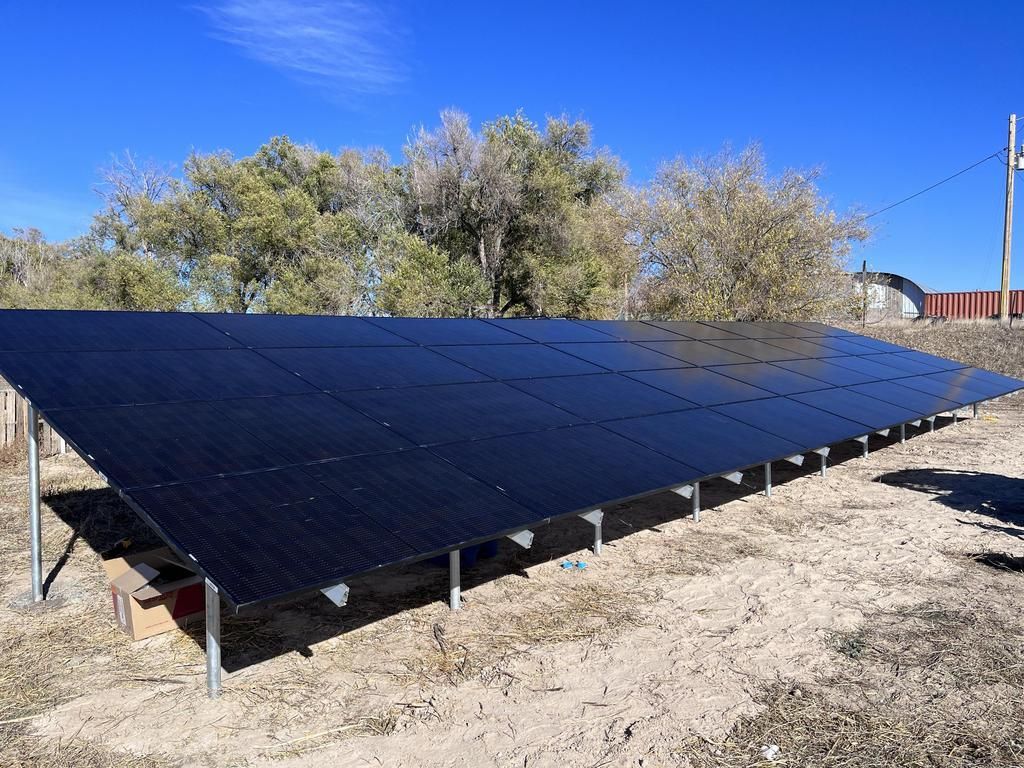 When Rebecca C. of Lingle, Wyoming was looking to install a solar system that would generate enough power to save her money on her electricity bills while also helping the environment, she chose Green Home Systems. With our wide selection of solar panels and our focus on providing customers with the most economical and efficient solutions, we were able to provide her with a 12.96kW off grid system with battery backup that was tailored to her specific needs and preferences.
Our team of experienced technicians worked diligently to complete the installation within a week, ensuring that every detail was taken care of and inspected for potential damages before completing the job. Additionally, our customer service representatives provided Rebecca with top quality support throughout the process, keeping her informed about every step of the way.
The results speak for themselves: after installation was completed, Rebecca's electricity bills decreased significantly and she now has access to an environmentally friendly energy source that is reliable and cost-effective. Furthermore, since Green Home Systems offers competitive pricing compared to other solar installers in the area, Rebecca was able to save money while still having access to quality solar products and services.
At Green Home Systems, we understand that each individual has unique needs and preferences when it comes to their energy sources; therefore, we strive to provide customized solutions that are tailored to each one of our customers' individual requirements. We take pride in being able to provide top quality products and services at an affordable price while also offering unmatched customer service throughout the entire process.
We are honored that Rebecca chose Green Home Systems for her solar system installation in Lingle, Wyoming and look forward to continuing offering our customers with high quality products and services so they can enjoy efficient energy sources without breaking the bank.