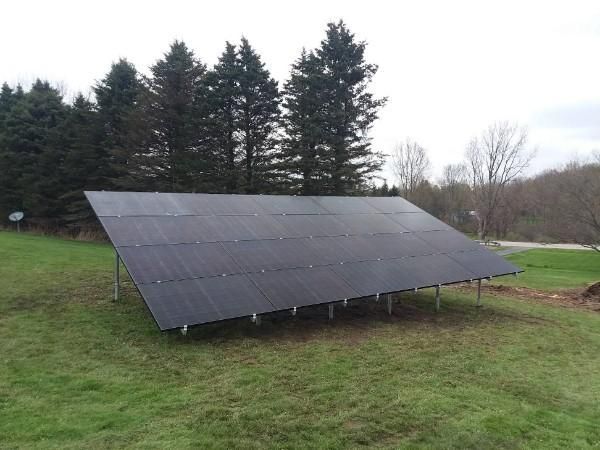 When Douglass M. of North East, Pennsylvania decided to explore solar energy for his home, he quickly realized he needed help from professionals who could guide him through the process. After searching online for a reliable solar provider in the area, he found Green Home Systems.
Green Home Systems is a leading provider of solar solutions nationwide and specializes in delivering high quality products and services at the most economical price point possible. After discussing Douglass's needs and goals, the experts at Green Home Systems quickly determined that an off-grid system with battery backup would be the best solution for his property's partial sun exposure.
The team at Green Home System provided Douglass with a comprehensive plan that included the design and installation of a 7.30 kW system that would take advantage of government incentives and lock in low energy costs for years to come. The team worked diligently to ensure that the project stayed on track and was completed within a month's time period as promised.
Throughout the entire process, Douglass was extremely impressed by Green Home System's craftsmanship and customer service. He was pleased to find that all of his questions were answered promptly and professionally and that the project was completed on time and within budget. In addition, he was able to take advantage of all government incentives available which further helped reduce the overall cost of his solar installation.
Now that his solar installation is complete, Douglass is thrilled with the results and is already seeing lower energy costs each month due to his solar panel system being connected to the grid! He highly recommends Green Home System's services to anyone considering going solar in North East, Pennsylvania as they provided him with exceptional customer service throughout every step of this process!