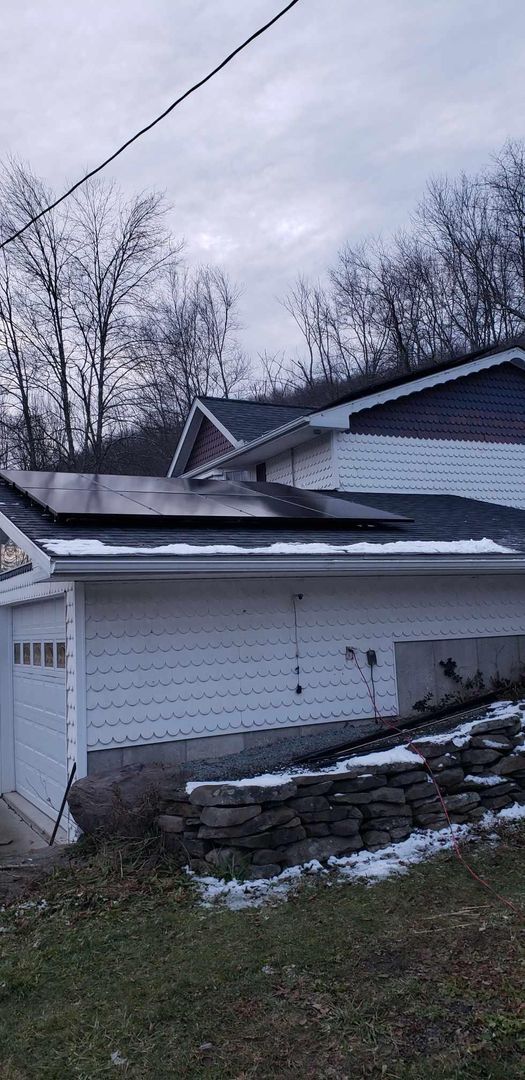 Green Home Systems was recently contracted by Felicia C. to install a 12.41 kW solar array at her home in South Gibson, PA. This project was completed in less than a month, and we are very proud of the results.
There are many reasons why Felicia chose Green Home Systems for her solar needs. Firstly, our competitive pricing was hard to ignore. Secondly, our reputation in the industry is impeccable – we are known for our quality craftsmanship. And lastly, our team is made up of nice people who are easy to work with!
The main reason Felicia decided to recommend us to her friends is because of the great experience she had working with our team. We made the process of installing her solar array easy and stress-free, and she was very happy with the results.
If you are considering going solar, we encourage you to reach out to Green Home Systems. We will work with you to find the best solution for your needs and budget, and we are confident that you will be satisfied with our work.