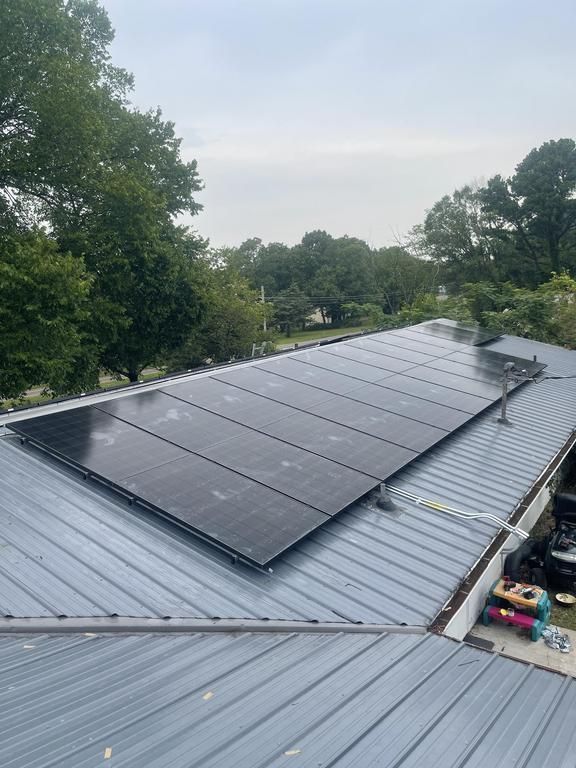 Green Home Systems is a leading provider of solar solutions in the Dixon, MO, USA area. Recently, the company had the pleasure of working with Matthew W. on his residential solar project.
Matthew was interested in going solar to help save the environment and contacted Green Home Systems for assistance. After an initial consultation, it was determined that a 20.945kW system would best fit his needs. It was also determined that installing the system on a sloped roof with full sun exposure would be the most effective solution for optimizing energy production.
To ensure the highest quality installation process, Green Home Systems used premium products and services from trusted manufacturers. For example, they used SunPower panels which are known for their durability and performance guarantees. They also used IronRidge racking systems to ensure a secure and strong mounting structure for the panels.
The entire installation process took less than a month to complete, and every part of the project was completed with precision and accuracy. The team at Green Home Systems provided outstanding customer service throughout the entire process, ensuring that Matthew received all the answers he needed and that his expectations were met or exceeded.
Due to their competitive pricing and excellent customer service, Matthew was able to enjoy a smooth and worry-free installation process from start to finish. He was very satisfied with his experience and has since referred numerous friends and family members to Green Home Systems for their solar needs.
At Green Home Systems, we strive to provide our customers with the best solar solutions at the most economical prices. We take pride in our quality products and services as well as our superior customer service, making us one of the most trusted names in solar energy in Dixon, MO.