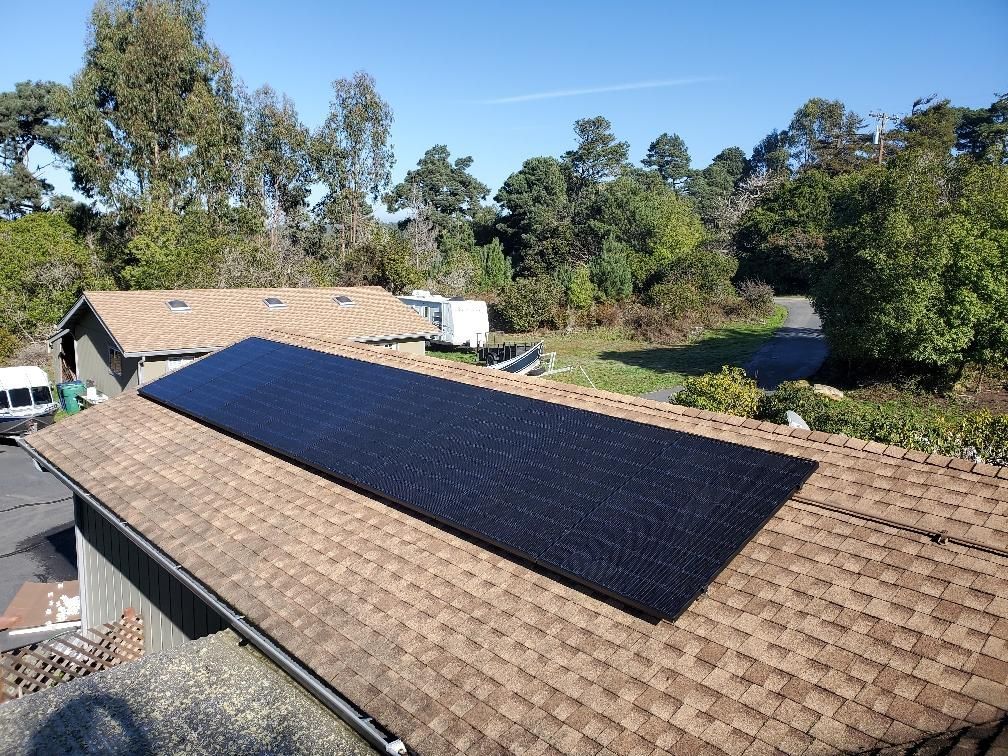 When Stephanie B. from Fort Bragg, California needed a reliable and affordable solar solution for her home, she turned to Green Home Systems for help. With our competitive pricing and wide selection of solar panels, we were able to provide her with an 18KW LG & SOLAREDGE rooftop installation that met her needs.
The project was completed in a couple weeks and Stephanie was thrilled by the results. Not only did she save money on her electricity bill, but she also contributed to reducing her carbon footprint. In addition to the environmental benefits, Stephanie increased the value of her home with this solar roof installation.
At Green Home Systems we take pride in providing our customers with high quality service and products. Our team of experts is dedicated to delivering unparalleled solar solutions at the most economical price. We understand that every customer has their own individual needs and budget and work hard to find the right solutions for them.
We offer easy payment terms as well as government incentives that make going solar more feasible for many homeowners. We provide detailed information about all of these options so our customers can make informed decisions that are best suited for their unique situation.
Our team at Green Home Systems is passionate about helping people save money on their energy bills while contributing to a greener future. We are proud to have been chosen by Stephanie B from Fort Bragg, CA for her 18KW LG & SOLAREDGE rooftop installation and look forward to helping more homeowners go green!