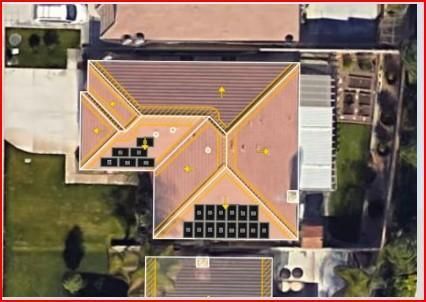 Fontana is a city located in San Bernardino County, California with a population of over 200,000 people. As one of the fastest growing cities in the area, it's no surprise that many homeowners are looking for ways to reduce their utility bills. That's why Green Home Systems was contacted by Sherif F., who wanted to install a 7.20 KW Panasonic and Enphase solar system on his property located in Fontana, California.
Green Home Systems is a leading provider of solar solutions in California and beyond. We specialize in providing our customers with the best customer service, performance guarantees, and durability guarantees. We also offer competitive pricing and financing options to make going solar even more accessible and affordable for our customers.
When we were contacted by Sherif F., we knew this would be an exciting project — but one that would also require some extra work due to the old meter needing an upgrade before we could start installation. We quickly got to work researching options to make sure we could provide Sherif with the best possible solution at the most economical price. After careful consideration and consultation with our experts, we decided that Panasonic and Enphase solar panels were the best option for his particular property needs.
Once we had determined what type of system would be best for Sherif's home, it was time to begin installation of the new Panasonic and Enphase 7.20 KW solar system! Our team worked diligently to complete the installation within a couple months — ensuring that everything was up-and-running according to schedule.
Sherif was thrilled with the results of our work! Not only did his utility bill significantly decrease after installing his new Panasonic and Enphase 7.20 KW solar system, but his property value also increased as well as having backup power for his home in case of any power outages due to storms or other natural disasters throughout Fontana, California. Moreover, he qualified for government incentives which made going solar even more accessible and affordable for him!
We are proud that Sherif chose Green Home Systems to install his solar system — and thankful that he referred us on Facebook! We strive to provide all of our customers with unparalleled service and premium products so they can get the most out of their investments while achieving their sustainability goals at an optimal cost!