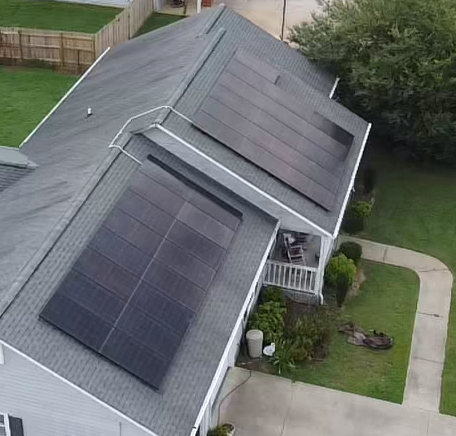 Our latest solar project was for a client in Granite Falls, NC. The client, Larry S., had a 11.36 kW system installed. Larry chose us for several reasons: our craftsmanship, our competitive pricing, and our reputation. The main reason he recommended us was our excellent service.
The project took several days to complete, and the results were increased home value, a lower electricity bill, and a reduced carbon footprint. Larry was very satisfied with our work and the results achieved.
We are proud to have such a satisfied customer, and we encourage everyone to consider going solar. Solar is a great way to save the environment and reduce your utility bill. Our wide selection of solar panels and financing options make going solar easy and affordable. Contact us today to learn more about solar power and how we can help you save money and save the planet.