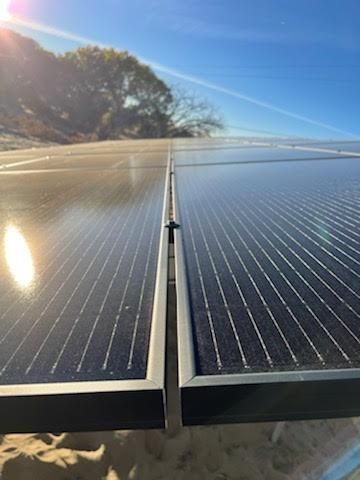 When Bjorn S., a resident of Trails End in Fallon, NV 89406, decided to go solar to help save the environment, he chose Green Home Systems as his solar solutions provider. Green Home Systems offers unparalleled solar solutions at the most economical price and provides its customers with the best customer service in the industry.
Bjorn S. wanted a 10.08 kW system to be installed on his property and our team at Green Home Systems was up for the challenge. We had an extensive selection of high quality solar panels that would work perfectly for his home, and our team was ready to provide him with an efficient installation process.
Our team faced some potential shading issues during the installation process due to nearby trees on his property, but our experienced technicians were able to effectively adapt and overcome any issues they encountered during the project. They managed to complete the project within a couple of weeks and ensured that everything was up to code and compliant with all local regulations.
The entire process was completed on time and Bjorn S. was thrilled with our craftsmanship and attention to detail throughout the entire project. We made sure that Bjorn S.'s system was set up correctly so it could generate maximum power output for years to come; he also received ongoing support from our customer service team when needed.
Bjorn S.'s experience with us was so positive that he referred us to others via Facebook; we are now proud to have many satisfied customers in Fallon thanks to Bjorn's referral!
At Green Home Systems, we take pride in providing high-quality products, efficient installations, and excellent customer service – all at an affordable price point compared to other providers in this field! If you are looking for reliable solar solutions in or around Fallon, NV 89406, then look no further than Green Home Systems!