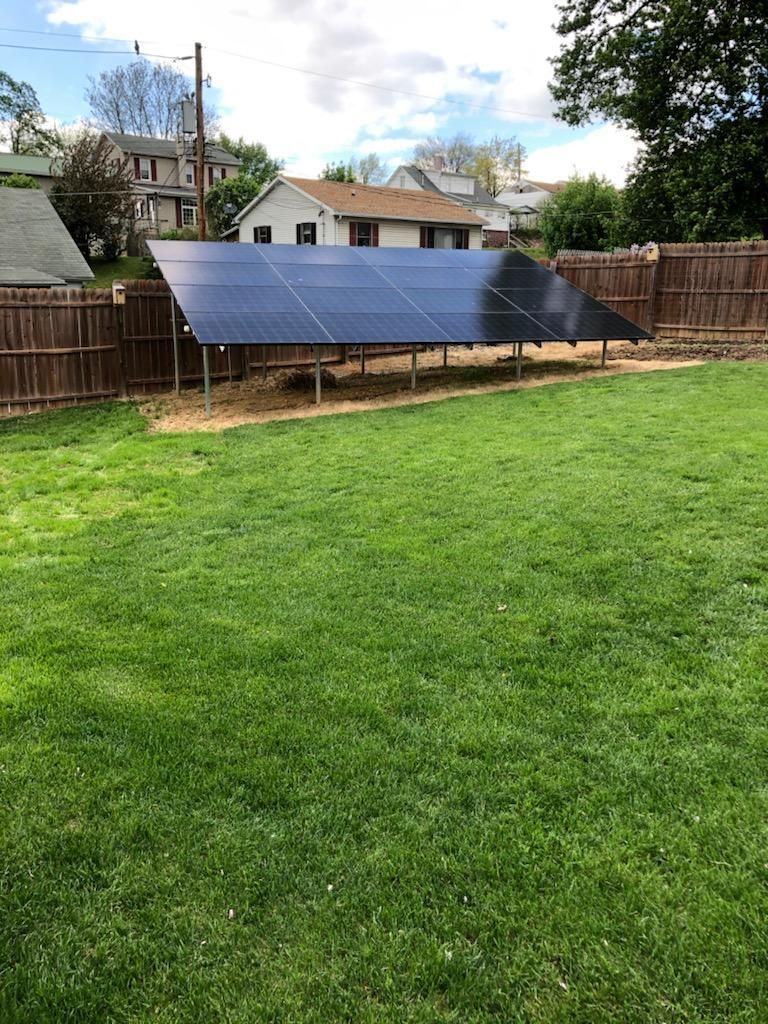 Green Home Systems recently completed a solar installation project for Archie Clinger in Lewistown, PA. Archie was looking to take advantage of government incentives and wanted to reduce his energy costs by installing a 660 kW solar system. After an extensive online search, Archie chose Green Home Systems for our competitive pricing and commitment to on-time service.
The installation process began with a site survey to determine the best placement of the solar panels. In this case, the property had full sun exposure, so the team installed a ground mounted racking system. The team then connected the LG solar panels to the racking system and wired them to the inverter. Once all the components were in place, the team tested and calibrated the system to ensure it was working correctly.
Throughout the installation process, Green Home Systems faced a few challenges due to inclement weather conditions and other unexpected delays. However, our team was able to overcome these obstacles and complete the project in less than a month. As a result, Archie now has access to reliable backup power for his home.
Archie was extremely satisfied with our services and expressed his appreciation for our hard work and dedication to completing the project on time.